As you add home theater devices, you will likely experience an increase in remote controls as well. To help minimize the mess and confusion, several developers have created apps that give you full control over your TV from your smartphone. It's not exactly clear how all these apps work though.
To connect your TV to a smartphone controller app:
Connect your TV and phone to the same Wi-Fi network.
Within the app, scan for your TV.
Connect via one of two methods:

Hit "Accept" when the pop up to connect appears on your TV with your physical remote.
On your app, enter the PIN as it appears on your TV screen.
Now that you know how easy it is to connect your smartphone to your TV, you may find yourself asking which apps work best. Below we'll discuss some of our favorite remote control apps, and give an overview of the landscape of software and products that enable you to control your TV from your smartphone.
Universal Remote Apps that Work with Most TVs
Some remote control apps work like the standard universal remote. In other words, certain remote control apps are compatible with all types of TVs, so long as they are connected to the same Wi-Fi network, making them extremely simple to use.
Universal Remote TV Smart
Available for Android and Apple phones and tablets, the Universal Remote TV Smart app is one of the most popular choices. Released in July 2018, this app has over 600,000 downloads from the iOS store alone and a 4.6 rating. Despite the frankly goofy name, this app delivers on the core need.
Developed by Yohan Teixeira, this has become the standard for universal remote apps. With a sleek and streamlined interface, the Universal Remote TV Smart app gives you volume, channel number, and video controls, including play, pause, stop, rewind and fast forward options.
It also features a navigation pad, an off button, and full menu options such as tools, settings, and more. The Universal Remote TV Smart app works with several TV brands, including Samsung, LG, Sony, Philips, Panasonic and Hitachi.
The Universal Remote TV Smart App is free, but you will experience a lot of ads, which is the chief complaint with this app. If you invest in the premium version, which is under $10, those ads are removed entirely.
Universal TV Remote
Developed by Nilu Technologies, the Universal TV Remote allows you to connect to almost any smart TV, so long as they are on the same Wi-Fi network, similar to how it works with a keyboard (our tutorial). With over 1 million downloads across the platforms, the Universal TV Remote has a satisfactory rating of 3.8.
While you will have to accept the connection on your TV with your actual remote, the app works flawlessly once connected. This universal remote can be used to power your TV on and off. It also gives you volume, channel, mute, video and navigation controls.
While the base model is free, premium features can be unlocked for a single lifetime price and can be used by up to 6 smart phones on the same network. As with the Universal Remote TV Smart, the free version of this remote does include ads.
In fact, once you install this app, you will encounter a full-screen ad asking you to upgrade to the premium version. Although slightly more expensive than the Universal Remote TV Smart app, this one is still under $10.
Apps for Specific TV Brands
Some apps have been developed with a specific TV brand in mind. While there are fewer choices in this category, some users have found these to connect more easily than their universal counterparts.
Many TV manufacturers seem hesitant to produce their own apps. In fact, all of the apps developed to control specific TV brands are done so by third parties. This may mean that they won't be supported in a dedicated way, and could go long period without updates.
myTifi
If you are a fan of Samsung TVs, myTifi was designed for you. Available on both Android and Apple platforms, myTifi allows you to connect to every Samsung TV on your Wi-Fi network and gives you complete control over each TV. This includes powering on and off devices, changing channels, selecing different source inputs, volume control and more.
This is great when you catch the kids watching TV after bedtime! You should note, however, that while the free version does have ads, the premium one does not. With a 4.0 satisfactory rating, this app seems to be a Samsung fan favorite. Please note that myTifi was developed by iMKapps, and is not affiliated with Samsung.
Smartify
Smartify was developed for use with LG televisions by KRAFTWERK 9 LLC. Developed to work with all WebOS models of LG smart TVs, this app is also compatible with LG's Netcast TVs starting with the 2012 models.
The free version gives standard remote control options, including power, volume, channels, settings and navigation. Smartify Pro, which is the paid version of the app, gives you playback controls, colored buttons, and more. Smartify is available on both Android and iOS devices. On iOS alone, it has over 7,100 downloads and a satisfactory rating of 4.2.
Sonymote
Sonymote was designed to work with your Sony Bravia TV only. However, once connected, the Sonymote mirrors your dedicated Sony remote in all functionality. To connect, a PIN number will pop up on your TV. Once you enter it into your phone's app, your TV and remote app will work together seamlessly.
This is another app developed by Yohan Teixeira. With over 7,300 downloads, this app has a satisfactory rating of 3.9. As with the Universal Remote TV Smart app developed by Yohan Teixeira, the free version of this app includes ads. Upgrading to the premium version will put an end to those, however.
Vizio
The Vizio SmartCast app is incredibly useful if you happen to have a Vizio TV. Have a look at our more in-depth write up on using this app to control a Vizio TV without a remote.
Streaming Service Remote Control Apps
Several streaming services have their own remote control apps as well. These remotes may double as TV remotes as some streaming services are now producing their own TVs as well. Let's take a look.
Roku
Roku developed this app to work with all Roku devices, including Roku TVs and sticks like the Roku Premiere (on Amazon). Because of this, the remote control tends to work well consistently. The Roku app gives you unlimited control so long as you are connected via the same Wi-Fi network.
The Roku app goes beyond providing standard control. It also allows you to register Roku devices, upload content and install various TV apps, log into streaming services, and more. Now, Roku technology itself is pretty great and comes with one of the biggest channel ranges possible when it comes to streaming.
The remote itself has over 1 million downloads and a 4.7 satisfactory rating. There are no ads with this remote and you do not have to pay a premium price to access all of the features. The Roku app is available on both Android and Apple devices.
TV Cast – Chromecast
TV Cast – Chromecast was designed to work with all Chromecast-capable TVs. (Chromecast is a sister app; you can use both in conjunction with each other.) When used alongside the Chromecast app, TV Cast gives you the full spectrum of controls needed for this streaming service.
This includes not only typical remote functionality, but also allows you to mirror your smart phone's screen on your TV. This is great if you have downloaded a movie on iTunes or have a streaming app not yet available with Chromecast.
The TV Cast – Chromecast app is free, but will come with ads. There is a premium version available that eliminates these ads. With over 16,000 downloads, the TV Cast – Chromecast has a 4.0 satisfactory rating.
Amazon Fire TV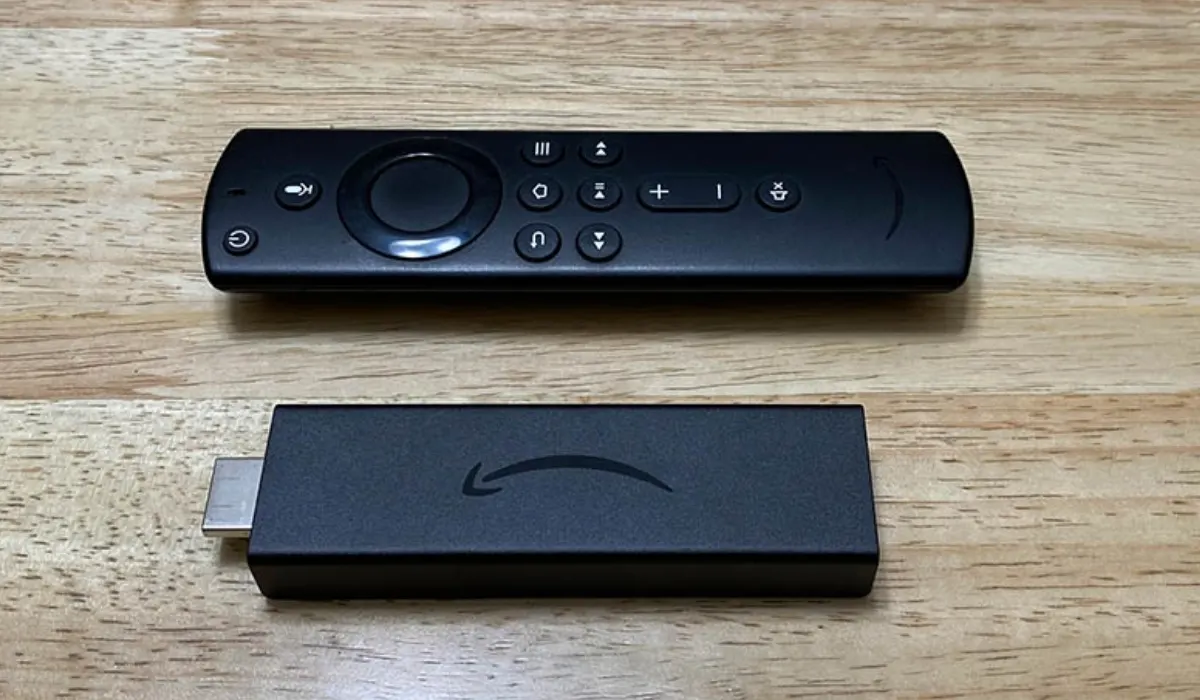 The Amazon Fire TV Stick (on Amazon) gives you control over your Amazon streaming device even if you do not have an Alexa-enabled device. It includes features like voice control, simple navigation, playback controls and app access for all your streaming services.
Developed by Amazon, this app gives you simple controls that allow you to navigate your Fire device easily. Furthermore, the interface is professional and beautifully presented for ease of use. The Amazon Fire TV app is available on both iOS and Android devices.
Some people have noted issues with connectivity with the Amazon Fire TV app; this may be related to the type of Fire device you have installed. The Amazon Fire TV app has over 150,000 downloads, with a satisfactory rating of only 3.5 largely due to connectivity issues.
Universal Remote Control Hubs
If you want to control more than just your TV, however, you will want to consider a universal remote control hub.
Logitech Harmony Hub
The Logitech Harmony Hub (on Amazon) is compatible with almost all of your home theater devices, as well as your smart home gadgets. With a list of over 270,000 compatible devices across more than 6,000 different brands – the Harmony Hub syncs with almost everything. It's an impressive device that we have a more detailed review of if you're interested.
From TV remote controls, to media streaming tools, soundbars, surround sound speakers, gaming consoles, and even projectors – this device gives you full control without having to switch between different remotes. Furthermore, the Harmony Hub works with home automated systems and connects with any Amazon Alexa voice assistant device.
It also works with Google Home products as well! This gives you the ability to give voice commands, which the Harmony Hub will follow. Available on both Android and iOS app stores, this app has a lot to offer.
One feature not seen with others is the ability to create a Top 50 list of favorite channels, allowing you to quickly get to the content you want to see without having to scroll through a guide or remember the actual channel number.
It can also automate certain types of nights – like Date Night or Watch a Movie – to ensure all connected devices are set to optimal levels in support of the intended mood. In addition, because the app utilizes Wi-Fi, you can actually tuck the Hub itself into a closet or other concealed location and it will still work.
Google Home
Google Home is another popular control hub choice. Google Home works with Chromecast products, as well as the full range of Google Nest products. This means it not only works with your TV, but also your lights, security systems, cameras, thermostat, doorbell, and more. Not only that, you can use your Google Home as a soundbar, which we have a full write-up on if you're interested.
The Google Home app gives you the ability to customize everything – like creating routines that turn on lights, checking the weather, or turning on the news. It also gives you shortcuts to those things you like to do most, like playing music or automatically dimming your smart lights when you start a movie.
If you have the Nest Doorbell installed, you can easily monitor any activity outside your door from anywhere in the world with the Google Home app. Depending on the other Nest devices you have installed in your home, you can monitor the status of everything within your house at any time.
In addition to this, your Google Home app can also be used to establish your Nest Wi-Fi, including running speed tests, setting up guest networks, and quickly sharing your network with friends and family.
You also have full parental controls over your Nest network and can pause the Wi-Fi at any time in order to manage online time for your children. With a 4.1 satisfactory rating and over 300,000 downloads, Google Home is available on both Android and iOS devices.
Summing It All Up
As you can see, you have a lot of options here. Smartphone apps are free to try, so there's very low risk in simply see if those will work for you, then upgrading if you enjoy the experience. LG, Samsung, and the Sony Bravia have their own dedicated apps that may be a little more comprehensive when it comes to TV-specific features, and they're also at least free to try.
When it comes to the streaming stick world of Roku, Chromecast, and Amazon Fire, the dedicated apps are professionally done and free, though there may be a few ads to tolerate when it comes to third-party Chromecast controllers.
Finally, you have the nuclear option of purchasing dedicated hardware like the Logitech Harmony Hub or Google Home to add smartphone-control functions if the apps don't work out