It's no surprise that Amazon decided to release its latest Fire TV Stick version with support for Dolby Atmos. With the steady increase in the popularity of home theaters, users seem to prefer experiencing cinematic effects from the comfort of their homes. But how can you browse Dolby Atmos content on a Fire TV Stick?
The Fire TV Stick, Fire TV Stick 4K, and Fire TV Stick 4K Max all support Dolby Atmos audio. The Fire TV Stick Lite is the only one that does not support Dolby Atmos audio. In order to get Dolby Atmos audio, you must be using a Dolby Atmos-enabled soundbar or A/V receiver.
Let's take a closer look at how to set up your Fire TV Stick for Dolby Atmos so that you can enjoy the incredible sound it provides when you enjoy your next series or movie right at home.
Does the Fire Stick Support Dolby Atmos?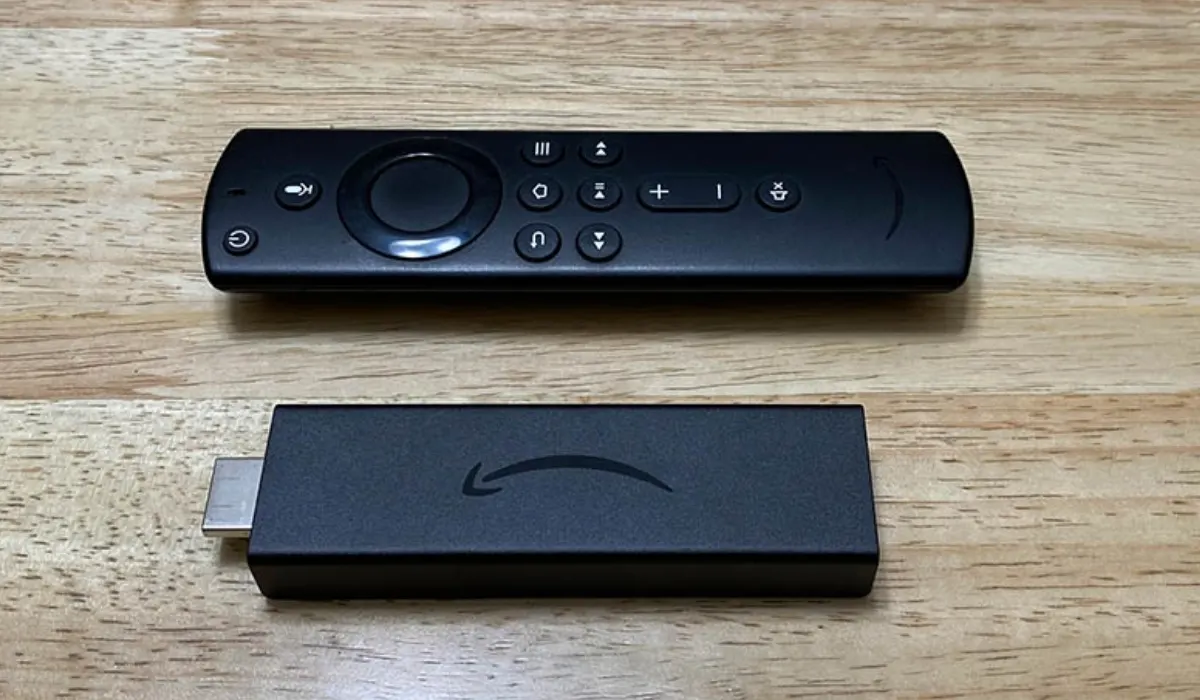 Yes, it does. Recently, Amazon added Dolby Atmos support to its latest Fire TV Stick (on Amazon), which features a handful of exciting perks for its users.
These models support Dolby Atmos:
These models DON'T support Dolby Atmos:
1st Gen Fire TV Stick Basic Edition
The newest Fire TV Stick boasts an upgraded quad-core processor with a 1.7 GHz capacity, making it 50 percent more powerful when compared to its predecessors.
Furthermore, with the latest Fire TV Stick, users can enjoy video streaming faster. It includes dual-band, dual-antenna WiFi which contributes to a much more stable performance when streaming videos. It also avoids problems like frequently dropped connections while supporting 5 GHz networks.
What's New in the Latest Fire TV Stick?
To offer its users a cinematic experience with a more stable connection, the new Fire TV Stick hosts several amazing features for its users. Here are some of our favorites:
Unlike some of the old devices, the latest Fire TV Stick enables users to watch movies and videos with a surround sound experience. Offering users immersive audio quality, this new product from Amazon tries to bring the theater experience closer to home.
You must couple this streaming device with compatible speakers and Atmos content to take complete advantage of this newly added feature.
To further the sound experience, the new Fire TV Stick brings HDR support to enhance video quality. By extending the difference between the dark and bright ranges, HDR helps improve the video's sharpness and detail.
Alexa-Enabled Remote Control
As its signature offering, Amazon always couples its voice assistance technology with Fire TV Sticks. The same is available with the new version too.
This new version of the streaming device includes Alexa Voice Remote. In addition, it has dedicated buttons for different operations such as powering on, volume adjustment, and more.
How Can You Stream Dolby Atmos on a Fire TV Stick?
Now that the Fire TV Stick supports Dolby Atmos, you can finally watch movies with immersive audio.
However, it would be best if you took note of the settings and compatibility of your other devices as well. Otherwise, the results won't be very satisfactory at all.
Here are a few things you'll need before starting to use the Fire TV Stick:
A Fire TV Stick that Supports Dolby Atmos
Of course, you'll need a Fire TV stick or box that supports Dolby Atmos in order to actually get Dolby Atmos audio to your TV, soundbar, or AV receiver. We've listed the supported models at the beginning of this article.
Compatible Soundbar or AV Receiver with Speakers
Thankfully, you don't need the latest TV to listen to Atmos sound when using Fire TV Stick. You can get the immersive experience with almost any TV. However, it definitely helps if the TV has HDMI ARC or eARC.
The soundbar or AV receiver and speakers that you have connected to your TV will need to support Dolby Atmos though. If your TV has an HDMI ARC or HDMI eARC port, you should connect the soundbar or AV receiver to that HDMI port. Then you can connect the Fire TV Stick to any other HDMI port on the TV.
If you are using the ARC port, you'll need to make sure that your TV's HDMI ARC port supports Dolby Atmos passthrough. Most newer TVs do, but it's hard to tell sometimes.
Alternatively, you could connect the Fire TV stick directly to one of the soundbar or receiver's HDMI inputs if your TV doesn't have HDMI ARC or the ARC port doesn't support Dolby Atmos.
Also, if you plan on using Digital Optical to send the audio signal to the receiver or soundbar, think again, because Digital Optical cables can't send Dolby Atmos audio.
Note: Some smart TVs support Atmos sound without a soundbar or receiver. Hence, you can browse Atmos content directly using the TVs' apps such as Amazon Prime or Netflix. But it will not sound as good as a soundbar or AV receiver with speakers.
Atmos-Enabled Content
Make sure to browse content that supports the Atmos sound format. When using Amazon Prime with the Fire TV Stick, choose the videos listed as Ultra HD. To find out if the content supports 'Ultra HD' or not, check the content's title.
Not all Amazon Prime movies and TV shows support Dolby Atmos. This is the same with all of the major streaming platforms like Netflix, Disney+, HBO Max, etc.
It's good to note that Hulu doesn't support Dolby Atmos content at all, so don't go looking there for Atmos-enabled content.